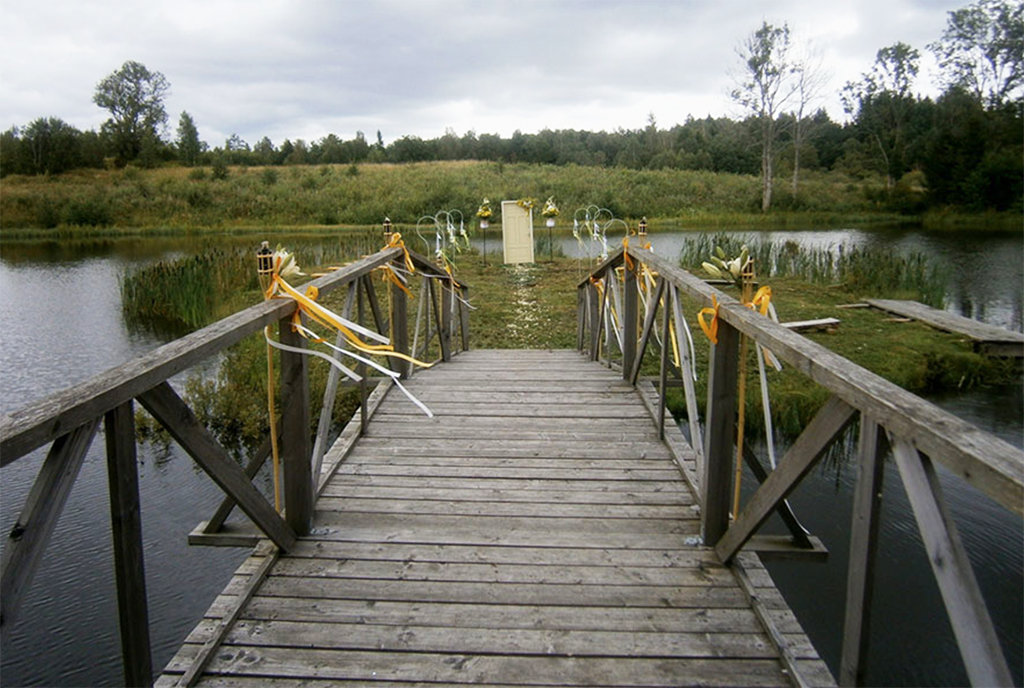 Each wedding is special, an expression of your hopes, dreams and plans.  We shall ensure that your wedding is everything you dreamed of and more! We shall help you create a happy, joyful event and ensure the highest standard and quality of service.
We recommend our Saimes Māja especially for weddings, conferences and other special events. In the summer season it is possible to open up the ground floor and to carry the party out into the open. Saimes Māja has an extensive kitchen, a bar area on the ground floor, as well as a large dining room/ ballroom.  There is a gaming / entertainment area on the second floor.
Our own lake has a lovely island in the center, connected to the shore by a bridge. The island is the perfect location for various wedding ceremonies and rituals.